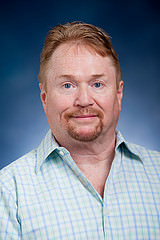 Benjamin May, Ph.D., MSW
Assistant Professor
BSW Director
Phone: 903-886-5512
Email: benjamin.may@tamuc.edu
Curriculum Vitae
---
BSW Program:
            Thank you for visiting our website for the Texas A&M School of Social Work's Bachelors of Social Work Program. I am Dr. Benjamin May your BSW Program Director and  I know you have many questions. I hope you will utilize all the information on my website such as our videos, links, and forms provided. Please review all of the materials so you will have more information when you decide to become a social worker and student admitted into our program.
           We are very proud of our social work program established in 1978 and you can be assured we have a very knowledgeable and experienced faculty and staff to help your educational transition. Being a social worker is different than other professions because we are the people who help and empower those who need our help the most. We are the workers who are standing up for social justice and are providing the skills to women, children, adolescents, and adults who are struggling just to survive. If you are this type of caring and compassionate person come join our mission and I look forward to our BSW educational experience together and on behave of our entire faculty I welcome you to an empowering future in social work.
Orientation video link
Social Work Links
This Could Be You: The Many Faces of Social Work
BSW Program Forms
Information BSW Flyer
Code Of Conduct
BSW Degree Audit
BSW Courses Flow Chart
Education:
Aug. 2006:
The University of Houston Graduate College of Social Work
Doctor of Philosophy in Social Work
Dissertation: Teaching Multicultural Content with the Inclusion of Individuals with
Learning Disabilities: A National Survey of Social Work Faculty/Instructors.
Chair: Dr. Stephen Applewhite, Committee: Dr. Ira Colby (Dean and Professor of Social Work), & Dr. Cotter-Menna (Research Consultant and Lecturer).                             
May 1994:
Washington University Graduate College of Social Work
Master in Social Work
Concentration: Children and Youth and Social Economic Justice
1988-1991:
Bachelor of Science in Psychology
University of Houston Clear-Lake        
Research Interest 
Social Skills as related to stress for graduate students in social work, psychology, and special education; Bolstering efficiency of social service agencies through the use of technology; Violence against women; policies and programs affecting intimate partner violence in the United States; Developing efficient and effective evidenced based interventions and empowerment techniques for multi-cultural groups; and Teaching multicultural content for multi-cultural groups.
Teaching Interest
Social work family and group practice graduate students; cultural diversity and social justice; social welfare policy institutions; community and organizational practice; developed online courses for advanced multicultural practice, gerontology; child welfare, and contemporary issues in domestic violence.