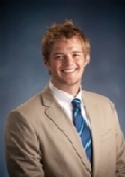 Nathan Harness, Ph.D.
Professor of Finance
Phone: 903-886-5673
Email: Nathan.Harness@tamuc.edu 
Office: BA 253
---
                       Nathan Harness is  assistant professor of finance at TAMU-Commerce. He received his Bachelor's degree in finance from the University of Central Arkansas, Master's degree in finance from Texas Tech University, and Ph.D. in personal financial planning from Texas Tech University. His research interests include personal financial ratio analysis, household heuristics and wealth accumulation, and individual stock selection. He has published in Applied Economic Letters, Financial Services Review, International Journal of Business and Finance Research, Journal of Financial Services Professionals,Financial Counseling and Planning, and the Journal of Personal Finance.
                         Dr. Harness has taught at the University of Georgia – Athens prior to joining TAMU-Commerce and currently teaches graduate and undergraduate courses in the areas of investments and financial management.