Radio East Texas State University
WB5MQP/R
147.020MHz+6kHz pl 167.9Hz
Texas A&M University-Commerce
formerly East Texas State University
Commerce, Hunt County, Texas
The WB5MQP repeater is open for use by all appropriately licensed amateur radio operators.
Technical:
Output: 147.020MHz
Input: 147.620MHz
PL Tone: 167.9Hz
Repeater: GE MASTR II modified for repeater operation (by Jim Brown, W5ZIT)
Controller: Micro Computer Concepts RC-100
Duplexer: Decibel Products
Location: The repeater is located at the TAMU-C Football Stadium near the intersection on Hwy 50 and Live Oak St. in Commerce, Texas.
Repeater Update:
April 14, 2006: ON THE AIR !!! The new repeater was installed, tuned up, and placed into regular service at approximately 2:30pm. Thanks to those who assisted with signal tests and reports. ENJOY !!!
April 13, 2006: Jim Brown, W5ZIT, has built us a new repeater out of a GE MASTR II radio and has made some additional repairs/improvements to the power supply.
Fall 2005: The repeater is currently down due to equipment failure. The repeater will be returned to the air as soon as a diagnosis can be made and repairs financed.
March 12, 1998: After being off the air for some time, the WB5MQP Repeater was returned to operating condition and returned to service by Dr. Jason Davis KB5YBP (RETSU officer), Dr. Harley Davis KC5PFR, and Dr. Wayne Scott N4RAP.
Thanks for the following individuals for their support and assistance:

Dr. Harley Davis KC5PFR
Jim Davenport KD5PAD
Jim Brown W5ZIT
Dr. Wayne Scott N4RAP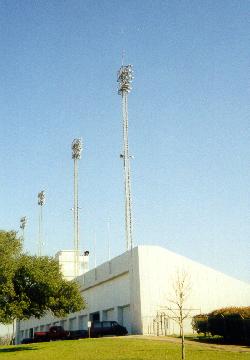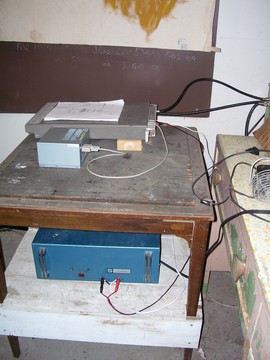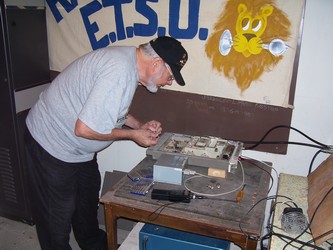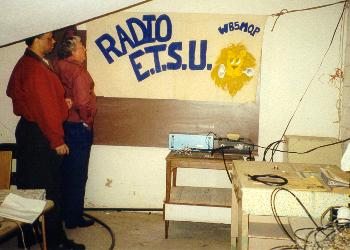 Thanks to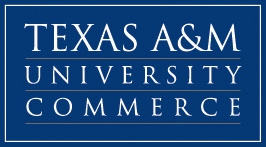 for hosting the repeater.
{ WB5MQP is the Club Call of Radio East Texas State University }
Webmaster: Dr. Jason Lee Davis KB5YBP | email: Jason_Davis@tamu-commerce.edu
Last update: July 19, 2007