TMGT 514 - Engineering & Technology Project Management
Welcome to the class home page of
TMGT 514 - Engineering & Technology Project Management
Fall 2015 (August 31 - December 18)
CRN: 81498 (.01E)
CRN: 82745 (.01W)
CRN: 82746 (.02W)
FAQs:
Q: Will there be a face-to-face meeting?
A: ONLY for the Enhanced section (.01E). The Enhanced section will have regularly scheduled, required, weekly meetings.
For the Online sections (.01W & .02W), there will NOT be a face-to-face orientation or any required physical meetings. Online activities required for the online sections in lieu of a face-to-face meeting will be outlined in the course.
Q: Where and when do I access the course?
A: The course will be conducted in eCollege for ALL sections, with some resources provided on this 'public' page. eCollege is accessed through your myLeo Portal; or, you may use the direct link to eCollege: http://online.tamuc.org/. The course will be accessible on the first day of scheduled class. At that time, you will need to log in and follow the posted instructions.
Syllabus (pdf) - rev. 08/23/2015
Schedule - rev. 10/19/2015
Calendar (pdf) - rev. 10/19/2015
Course Grading Rubrics (pdf) - Revision Pending

Textbook: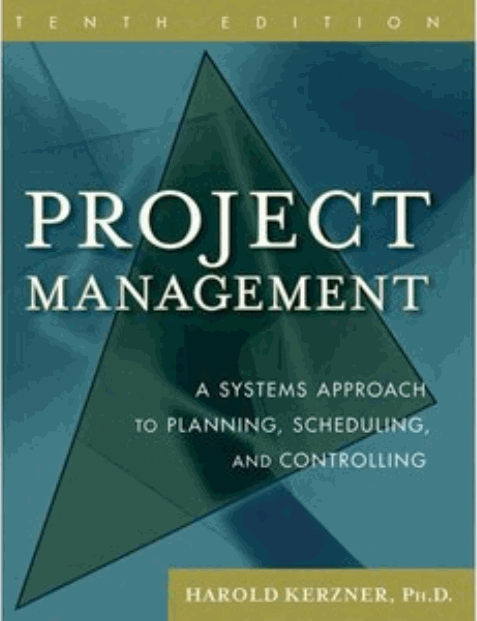 Title: Project Management: A Systems Approach to Planning, Scheduling, and Controlling, 10th ed.
Author: Harold Kerzner, PhD
Format availability: 1120 pages List $US
Hardcover: ISBN-13: 978-0-470-27870-3 $99.00
E-book: ISBN-13: 978-1-1182-3001-5 $74.50
Publisher: John Wiley & Sons, Inc.
Publication date: March, 2009
New and Used 10th editions WAY below list on eBay's Half.com... http://product.half.ebay.com/_W0QQprZ70895122

Class resources
Finding Articles in the TAMU-C Online Library (YouTube video) - Dr. Rick Lumadue

Possibly useful sites:
Possibly Un-useful sites:
Google Xistence

Jason.Davis@tamuc.edu
Department of Engineering & Technology
College of Science & Engineering
Texas A&M University-Commerce
rev. 10/19/15