Media Gallery 2008
August 16, 2008
Event Photos - by L. Joyce Davis
Click photo for larger image...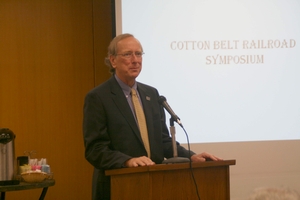 TAMU-Commerce President, Dr. Dan Jones
welcoming symposium attendees.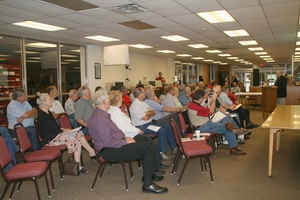 Dr. Otha Spencer presenting.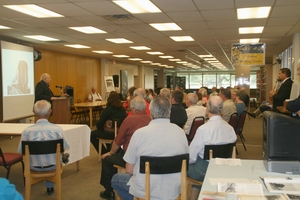 Dr. Otha Spencer presenting.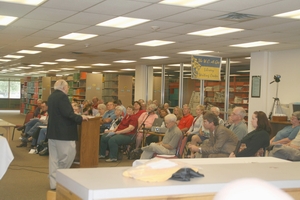 Dr. Otha Spencer presenting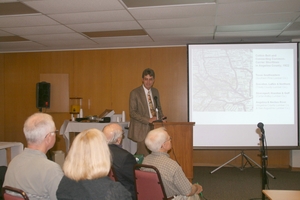 Jonathan Gerland presenting.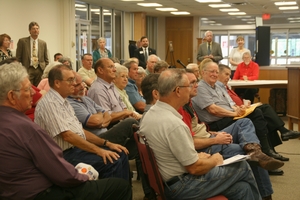 Symposium attendees.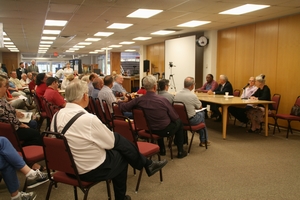 Panel discussion.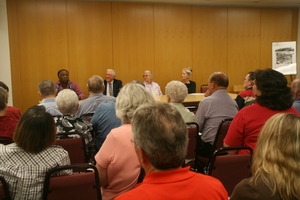 Panelists: Billy W. Reed, Harley Davis (moderator), Annie Golightly, Rheba Icenhower.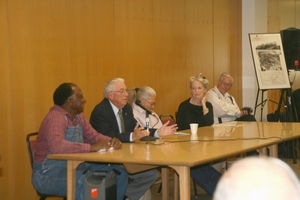 Panelists.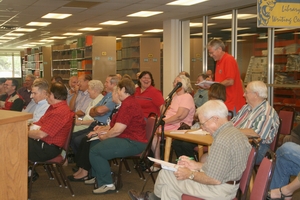 Cotton Belt Rail Historical Society's Tyler Tap Chapter President, Tony Wilson, posing a question to the panel.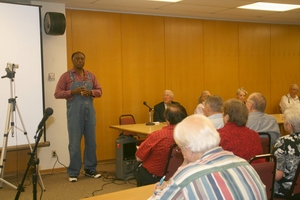 Billy Reed demonstrating hand signals used by trainmen prior to the introduction of radios.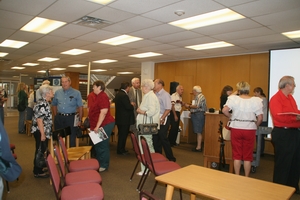 Attendees visiting after program.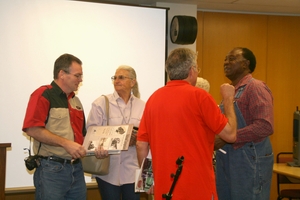 Elden Baker visiting with Annie Golightly while Tony Wilson discusses early rail operations with Billy Reed.
Jason Davis videotapes Harley Davis conducting an oral history interview with Billy W. Reed after the program for the Digital Library Project.