THE 349: Theatrical Costuming
Course Description
An examination of the role of the costume designer. Course includes theory of costume design in relation to a unified stage production. A study of fabric, texture, line, mass, color, and periods of dress. Note: does not require the crewing of one production. 
Student Learning Outcomes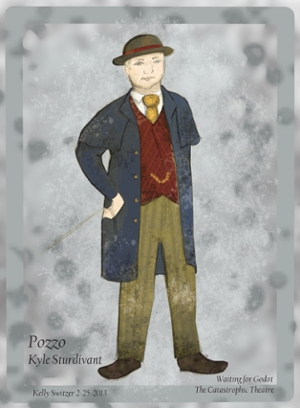 When you have completed this course, you will be able to:
1.Analyze a play script and conduct research regarding the characters, period, style, and mood.
2.Create costume design sketches and renderings that visually communicate information about the characters in a clear and concise manner.
3.Explain the connection between analysis, research, and concept using oral, written, and visual communication.
4.Express an appreciation of, and analyze, creative works and works of the human imagination.
5.Critique theatrical productions in regards to the work of the costume designer.