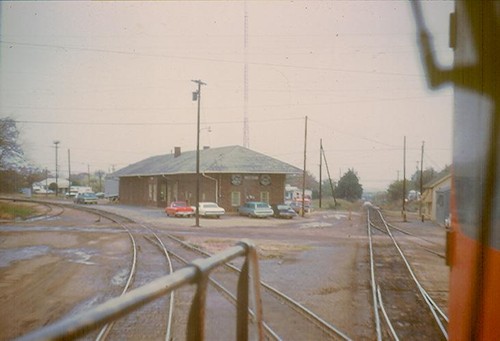 Cotton Belt Depot, Commerce, Texas
Ed Cooper photo | Robert McFatridge engineer
The 4th (5th) Annual
Cotton Belt

Railroad Symposium
Sam Rayburn Student Center
Texas A&M University-Commerce
Commerce, Texas
Friday-Saturday,
October 8-9, 2010
The 4th Annual Symposium is scheduled for Saturday, October 9, 2010, 8:45am-3:00pm and features keynote presenter,
Edwin C. Cooper,
author of Cotton Belt Engineer – The Life and Times of C. W. 'Red' Standefer, 1898-1981.
A new highlight this year is a special pre-conference "Show-And-Tell" event occurring on the prior evening, Friday, October 8, 2010, 5:00pm-8:00pm.
In response to suggestions from prior attendees, the 2010 symposium will feature three panel discussion forums. Topics include: "Railroad Operations," "The Railroad Life," and "Riding the Digital Railroad: Preserving the Heritage of Rail Transportation."
Keynote Luncheon
Also added this year is a Keynote Luncheon (optional) on Saturday. Although the deadline for meal reservations has past, you may join us for the free Keynote Presentation by Edwin C. Cooper at 12:45pm in Conference Room B.
Mark your calendars and plan to be in Commerce in October. Hope to see you there!
Presented by
TAMU-Commerce Department of Educational Leadership
James G. Gee Library Special Collections
Dedicated to Murrel E. Hogue, Jr.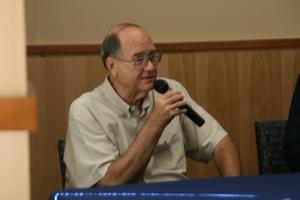 The 2010 Cotton Belt Symposium is dedicated to the memory of Murrel Edward Hogue, Jr.
July 20, 1939 - February 3, 2010
Murrel, a retired Amtrak ticket agent and member of the Cotton Belt "Family," was active in the planning and presentation of this Symposium from it's beginnings in 2006. He generously participated as a moderator and panelist and served as a member of the Symposium Planning Committee. We are grateful to have been blessed with his help, support, and friendship.
Highball, Murrel!
Past Symposiums

Abbreviated due to untimely ice storm and rescheduled
for April 16, 2007.