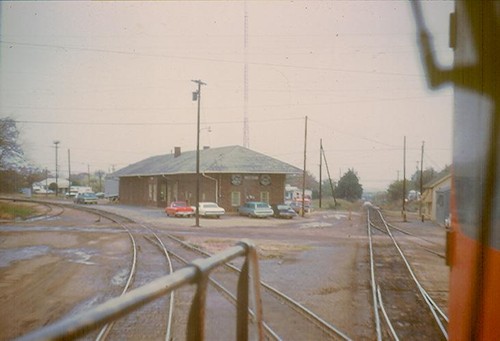 Cotton Belt Depot, Commerce, Texas
Ed Cooper photo | Robert McFatridge engineer
The 6th Annual
Cotton Belt

Railroad Symposium
Sam Rayburn Student Center
Texas A&M University-Commerce
Commerce, Texas
Friday-Saturday
September 23-24, 2011
The 6th Annual Symposium is scheduled for Friday, September 23, 2011, 5:00pm-8:00pm and Saturday, September 24, 2011, 8:45am-4:30pm
Friday evening's feature is a special "Show-And-Tell" and book signing event in a "Mix-N-Mingle" format. Railroad artifacts and information will be displayed by a number of museums, historical societies, and individuals. If you have items of railroad interest, particularly of significance to the Cotton Belt, you would like to display, please contact Jason Davis so we can arrange for appropriate table or display space. Please note that this is NOT a swap-meet.
The formal event on Saturday will consist of a number of presentations, a panel discussion, and a luncheon. Audience participation is encouraged.
Luncheon
Meal reservation deadline was Sept. 19. Off-campus dining is available at Commerce's fine dining establishments and numerous food vendors set-up in Historic Downtown for the Bois d'Arc Bash.
Presented by
TAMU-Commerce Department of Educational Leadership
James G. Gee Library Special Collections
Sponsors
Gold Spike Sponsor
Bronze Spike Sponsor
Cletis Millsap, Chair, Northeast Texas Rural Rail Transportation District (NETEX)


Contact Jason Davis for information on tax-deductable, corporate or personal Symposium sponsorship opportunities.
The Bois d'Arc Bash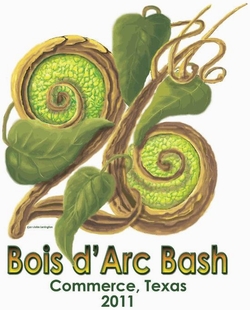 The Symposium is scheduled to coincide with Commerce's signature annual event -- The Bois d'Arc Bash. The Bash runs Friday through Sunday with numerous vendor booths, a parade, live bands and entertainment, golf tournament, 5k dash, car show, and a variety of other activities. The Bash is presented by the Commerce Chamber of Commerce.
A full weekend of fun for the entire family is yours to be had. View the Bash Schedule of Events.
Free Shuttle Service is provided from 3pm to 9pm on Saturday between the Student Center and Downtown Commerce for Bash Activities and the Dyer Junction Dedication, compliments of TAMU-C's Campus Life and Student Development.
Dedicated to Winford Blake Dyer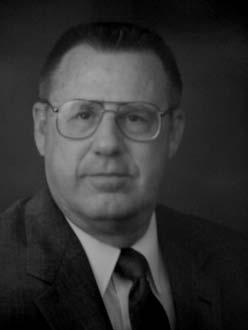 The 2011 Cotton Belt Symposium is dedicated to the memory of Winford Blake Dyer.
July 12, 1927 - August 6, 2010
The Board of Directors of the Northeast Texas Regional Rail Transportation District (NETEX) recently passed a resolution to name the junction of the former Cotton Belt and Texas Midland in downtown Commerce "Dyer Junction" in recognition of Winford's leadership in facilitating the formation of the rail district and preservation of the former "C" branch for continued rail service to the region. The symposium will culminate on Saturday with the official dedication ceremony, trackside at the location of the junction near the site of the former Cotton Belt Depot.
Past Symposiums